YOUR DONATED ITEMS MAKE A DIFFERENCE
Many of our residents arrive with little or no personal belongings. With the generous support of our local community, House of Refuge program participants can begin to rebuild their lives and homes upon move-in. While living in the House of Refuge community, families can obtain essential items at no cost including food, clothing, furniture and other household goods from the Donation Center.
We pride ourselves in having an organized and clean space for our residents where they feel welcomed to pick-up necessities and "shop" for items. It is our goal for every resident who visits the Donation Center to have a positive experience where they are treated with dignity and respect.
All items that participants acquire are theirs to take when they leave the program.
DONATION CENTER HOURS FOR DONATING ITEMS

We gladly accept the donation of non-cloth items on Wednesdays & Thursdays from 10 a.m. – 4 p.m. Please click the "Donating Items" tab on this page for additional information.
DONATION CENTER HOURS FOR RESIDENTS

Please call our Donation Center for information. General public in need of food visit our food distribution on Thursdays & Friday mornings from 7-9 a.m.
CONTACT INFORMATION                     
6858 E. Ursula Ave.
Mesa, Arizona 85212
(480) 988-9395
donationcenter@houseofrefuge.org
DONATION CENTER INFORMATION

House of Refuge contracts the donation pickup program through the Sunshine Acres Children's Home. All items donated through our "pick up" service do not go directly to House of Refuge or its residents however, our program benefits directly through this partnership.
Only one employee from Sunshine Acres (the driver) is loading the items. Items for pickup must be in working and good condition (gently used). If you would like donations picked up, please read through the steps below:
Step #1 – Please complete the online request form (click here) or on the button above
Step #2 – You will receive an email from pick-up@houseofrefuge.org verifying that we've received your request. Be sure to check your junk/spam mail for this automated email. If you do not receive this email, then please resubmit your request for pickup as you may have entered your email address incorrectly
Step #3 – Please allow 24 hours (Tuesday-Saturday) for someone to respond to your pickup request
Step #4 – For furniture donation, please email a picture to pick-up@houseofrefuge.org after you submit the online request. We must have a picture of the furniture to determine pickup routes and manage available space on the truck
ADDITIONAL INFORMATION
Pickups are available in the East Valley, Tuesday-Saturday 8:00am-2:00pm. Driver cannot provide exact time of arrival, but will call 30 minutes prior to arrival.
Please note that we can only accept furniture and household goods that are in good condition. We cannot accept items that are broken, ripped, torn or stained. Please clean furniture of all animal hair
Driver has all discretion upon inspection of items, and may refuse items
No hide-a-beds, futons, office desks, light fixtures, Tube TV's, Organs, Gym Systems, or Mattresses
All items must be outside or in garage.  Driver will NOT go inside the home
Drivers will not dissemble items, bag or box items
All furniture items must be small enough to be loaded by one driver only. If you have heavier items or larger items (like a sofa), you must have someone available who can assist the driver in loading the item(s) onto the truck
Drivers will only pickup items that are listed as we plan pickup routes based on number of items being picked up. If you need to add items, please call in advance or reschedule donation pickup
During the COVID-19 public health crisis, we're asking for the gift of grocery gift cards to area grocers like Fry's, Walmart/Sam's, Albertsons, Costco and Target. These cards can be purchased online and mailed to us free of charge by the store or you can send "e-cards" to us via email. We will use these cards to purchase items the restock items in our Donation Center. Of course, financial donations of any amount can help us provide for a family by clicking here.
House of Refuge
6935 E. Williams Field Rd.
Mesa, AZ 85212.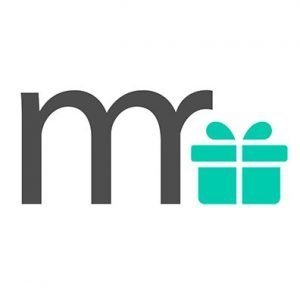 Our "Greatest Needs" list is updated regularly. It reflects food and household items that we are in urgent need of to fill the food boxes for our residents. As we continue to welcome new families into our community, our urgent need is for items for our "Welcome Baskets." Please shop our greatest needs list at www.myregistry.com. Items purchased through myregistry.com will ship directly to House of Refuge's Donation Center.
Our priority is to keep the House of Refuge community safe and healthy. As we gradually reopen, a few things to note:
We will be open to accepting and processing donations every Wednesday & Thursday from 10 a.m. – 4 p.m.
Donations must be placed on tables out in front of the Donation Center.
All donations must be bagged or boxed. Household items/toys/non-cloth items can not be larger than 2' x 2'
You'll see the smiling faces of our amazing Donation Staffmembers and volunteers but due to health/safety concerns, staff & volunteers are not permitted to assist in picking up/hauling boxes and bags from cars
Please no TVs, mattresses, appliances and furniture
If you wish to donate items but are unable to donate during our open hours:
The donation of soft items only (clothing/shoes/linens) can be dropped off 7 days/week via the bins at the base of the Donation Center driveway. All items must be bagged and placed in the bins.

For a larger donation (due to moving, etc.), please email pickup@houseofrefuge.org 
Is your place of work, worship or school interested in hosting a donation drive to support House of Refuge? We love working with groups throughout the East Valley and can offer ideas on how to make your donation drive a success! Email our Community Outreach Specialist to plan and coordinate your drive!
Feel free to download and use these pre-designed donation drive flyers to advertise your donation drive at your organization. Simply click on the images below to download a copy!
OVER 20 YEARS OF CHANGING LIVES
We invite you to see our community, learn our story and join our mission to change the trajectory of a family's life forever