A SUCCESSFUL NIGHT FOR OUTREACH'S FIRST ANNUAL "HANDBAGS FOR HOPE"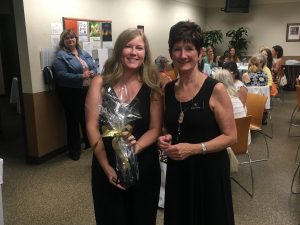 Last month, members of the House of Refuge Outreach group planned & organized the first annual "Handbags for Hope" fundraiser that benefited House of
Refuge. The "white-elephant style" purse party was at the Arizona Farm Bureau, drawing a crowd of over 60 women. Outreach volunteers spent months soliciting donations for the event which also included heavy hors d'oeuvres, wine, mystery gifts and a raffle. Participants went home with beautiful name-brand purses and party favors.
A special thanks to Outreach President Marge Rhode and Ashley Trussell for all of their hard work in organizing this fantastic event! If you're interested in learning more about Outreach and their activities, email
outreach@houseofrefuge.org.
HELP A FAMILY EXPERIENCING HOMELESSNESS
All funds are provided through federal grants, foundations, churches, service organizations and individuals. To keep our program vibrant and operating, financial and volunteer assistance is always appreciated.