Higley Unified School District delivers food, necessities to House of Refuge, Inc. families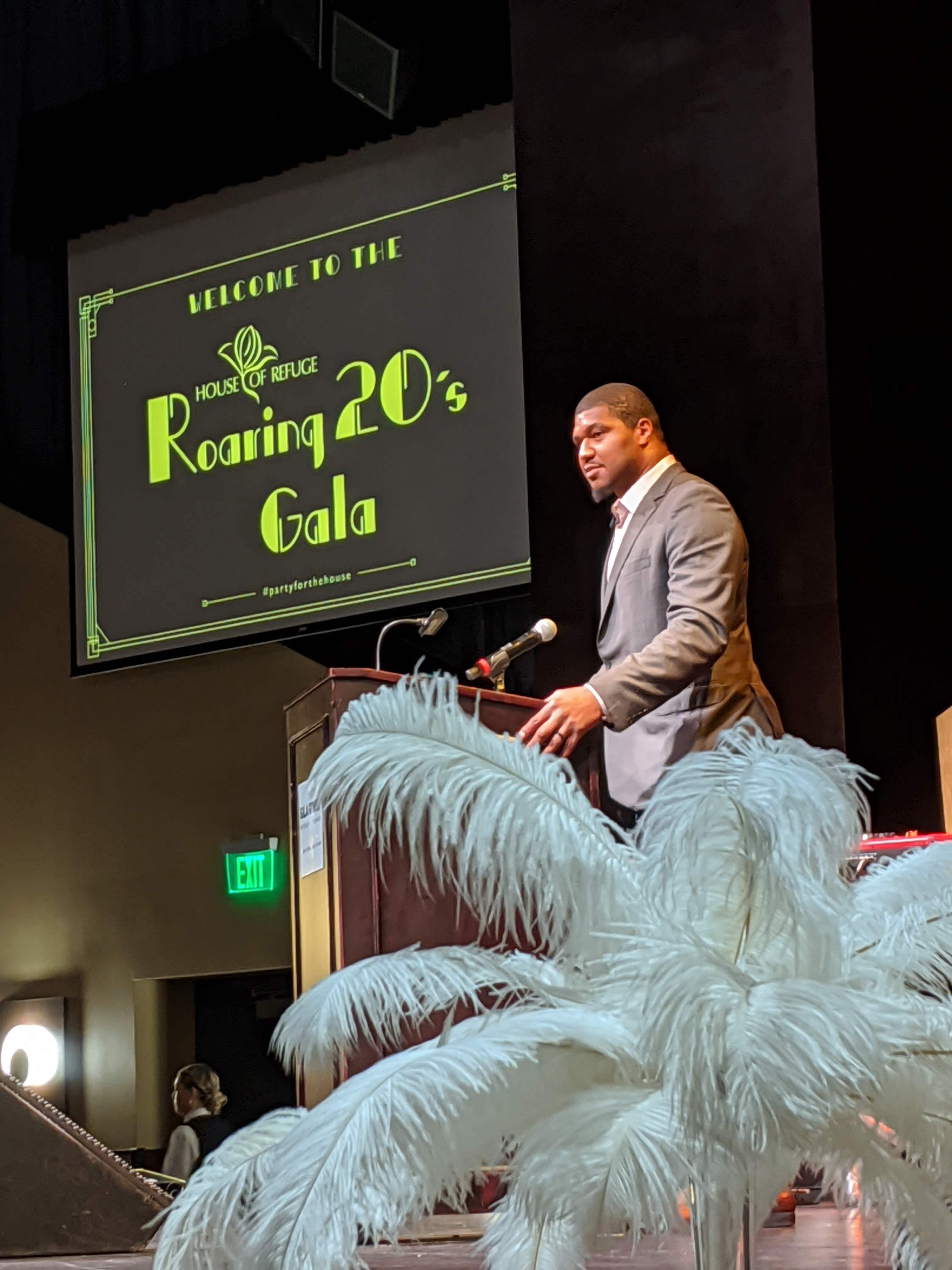 FOR IMMEDIATE RELEASE
May 12, 2020
Contact: Krista Cardona
House of Refuge
480-416-9740
MESA, AZ—Campus closures around Arizona created new challenges for Arizona schools, from how to deliver education to how to provide food to those students who rely on them for meals.
A small population in Higley also struggle with an even greater burden: displacement or homelessness. The community is served by House of Refuge in Mesa near the Phoenix-Mesa Gateway Airport. Many of the students attend Higley's Gateway Pointe Elementary School in Gilbert.
Meal bundles and school packets are delivered three times a week to the families with help from Higley's transportation department and Gateway Pointe's social worker, Shawna Fascetta. More than 70 students receive breakfast and lunch each week, though the number fluctuates as families move in and out of House of Refuge.
Higley's food service partner, Chartwells Dining Services, prepares the food, which is available to anyone 18 and younger. 
"Meals are delivered every Monday, Wednesday and Friday and are distributed to the kids' doorsteps by the House of Refuge staff," said Fascetta. Each delivery includes multiple days' worth of meals, with Friday's bundle including food for the entire weekend. 
In addition to food support, Higley Unified provided laptops and Wi-Fi hotspots to families who requested the services. Academic packets delivered by Fascetta are modified for specific grade levels or learning needs, she said.
"We are so proud of the staff, families and community from Higley.  Their hard work and support has helped to maintain consistency and some sense of normalcy for our Higley students while maintaining safety.  Most importantly, together with the team from House of Refuge, the students continue to remain emotionally and physically healthy during the Covid-19 crisis," she said.
House of Refuge director Nancy Marion shared her appreciation for the partnership with Higley.
"Children are not in school, free breakfasts and lunches are not readily available to augment family food budgets, unemployment and underemployment continue rise. According to a U. S. Department of Agriculture's (USDA) food security questionnaire taken in late April 2020, one in five households of mothers, with children age 12 and under, are experiencing hunger," she said in an email. "Thank you, Higley Unified School District, for making sure that the children at House of Refuge are being supplied breakfast and lunch everyday throughout these uncertain times."
Leslie Mar'Na, House of Refuge's director of family services, agreed, 
"As one who has helped to deliver the meals door-to-door, I can definitely say that the families are very appreciative of the meals. I've had moms, dads, & kids say thank you as they open the door. We are literally putting food, putting hope, in the hands of these families!" she wrote in an email.
Higley currently serves free meals to community youth at various campuses around the District. The service began March 23. Through May 5, the district had served 227,516 meals. The service is open to anyone in need, 18 and younger, with no income requirements. It is scheduled to continue through June 30. The district is also working to provide meals to shut-ins and those in need.
For information, see the District website at www.husd.org or the District App, which can be downloaded from your favorite App store.
For more information on House of Refuge's programs, visit www.houseofrefuge.org
HELP A FAMILY EXPERIENCING HOMELESSNESS
All funds are provided through federal grants, foundations, churches, service organizations and individuals. To keep our program vibrant and operating, financial and volunteer assistance is always appreciated.