House of Refuge is a faith-based, non-profit organization helping homeless families by providing transitional housing and support services that assist residents towards self-sufficiency and permanent housing.
Although its roots and beginnings are underwater in the mud, the stem grows up through the water. Eventually a beautiful flower will reside pristinely above the water basking in the sunlight, it is only the lotus that will regularly rise eight to twelve inches above the surface due to the strength of its stem.
At House of Refuge, our business is taking the broken human spirit and restoring it body, mind and soul. We feel that by educating and assisting the entire person we not only strengthen the individual, but the family as well.
OUR HISTORY
House of Refuge's story begins over 20 years ago. When Williams Air Force Base was decommissioned in 1993, the Department of Health and Human Services invited members of the community to submit proposals to redevelop the site. House of Refuge presented a proposal to help families experiencing homelessness by providing transitional housing and support programs on the former air force base. In 1995, we acquired 88 homes 2-bedroom homes, a chapel and annexed office building from the Department of Human Services. We accepted our first family into our program in 1996 – and we have been changing lives ever since.
OVER 20 YEARS OF CHANGING LIVES
We invite you to see our community, learn our story and join our mission to change the trajectory of a family's life forever
OUR PROGRAMS
The House of Refuge team works together every day to make a difference in our community. We are grateful for the continual efforts put forth by our staff and our Board of Directors. Our team of experienced, dedicated, and passionate staff are here to assist every participant in the successful transition from homelessness to self-sufficiency.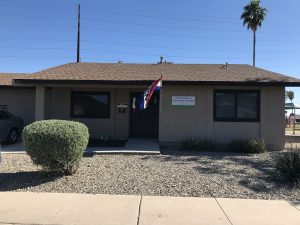 Our on-site, multi-purpose Employee & Education Center (EEC) offers our residents access to a computer lab, internet connection, copier and fax machine. The goal of the EEC staff and volunteers is to help residents gain employment, increase wages and in some cases, further their education. Residents can visit the EEC to get assistance with a resume, to research job opportunities, complete job applications, complete online classes and discuss employment and education goals. With guidance from our Employment & Education Specialist, residents can create career and education goals, attend career fairs, family nutrition classes, financial literacy classes and other life-skill seminars. EEC staff help the parents in our community understand the public school system and learn best practices for advocating for their children.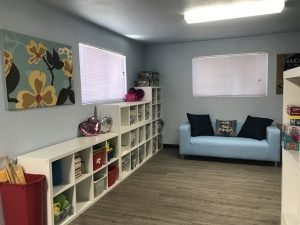 The Community Center offers school-aged children on-site access to a safe, stable, after-school environment with programming designed to enhance social and educational growth. During the academic year, children can visit the Community Center after school for a nutritional snack and participate in social activities, tutoring, art/pet therapy, STREAM-based projects and mentoring. The Community Center also hosts special events and evening events for the children. During the summer, our Community Center hosts the Summer Program during the day so children can have structured activities, lunch, snack and plenty of play time!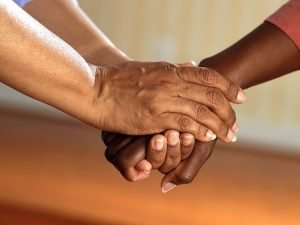 Every resident at House of Refuge is assigned a case manager who works with the resident to develop an individualized case plan unique to each family. The case plan addresses barriers and outlines steps necessary to reach full employment and/or educational goals. Case management plans may focus on life skills, employment,  childcare and navigating available benefits. As the family continues in the program, a housing plan is developed. We believe this individualized plan helps families stabilize their lives, become self-sufficient and transition into safe and sustainable housing.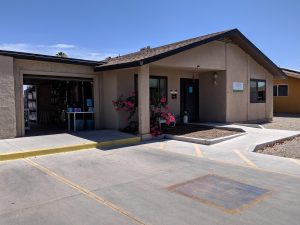 Our Donation Center is a busy hub in our community. Many of our residents arrive with little to no personal belongings. With the generous support of our local community, our families can begin to rebuild their lives and homes. When residents move in, they can "shop" the Donation Center for clothing, furniture, food and other household items. Every item that a family acquires from the Donation Center is theirs to keep and take with them when they leave House of Refuge.
HELP A FAMILY EXPERIENCING HOMELESSNESS
All funds are provided through federal grants, foundations, churches, service organizations and individuals.To keep our program vibrant and operating, financial and volunteer assistance is always appreciated.