YOUR DONATED ITEMS MAKE A DIFFERENCE
Many of our residents arrive with little or no personal belongings. With the generous support of our local community, House of Refuge program participants can begin to rebuild their lives and homes upon move-in. While living in the House of Refuge community, families can obtain essential items at no cost including food, clothing, furniture and other household goods from the Donation Center.
We pride ourselves in having an organized and clean space for our residents where they feel welcomed to pick-up necessities and "shop" for items. It is our goal for every resident who visits the Donation Center to have a positive experience where they are treated with dignity and respect.
All items that participants acquire are theirs to take when they leave the program.
**DONATION CENTER WILL BE CLOSED 12/24, 12/25, 12/28 & 1/1
DONATION CENTER HOURS FOR DONATION DROP-OFFS
Monday-Friday: 8:30am – 5:00pm
Saturday: 9:00am – 12:30pm
Sunday: CLOSED
DONATION CENTER HOURS FOR PUBLIC FOOD BANK* & RESIDENTS
Wednesday-Friday: 9:00 am – 4:30 pm
Saturday: 9:00am – 1:00 pm
Sunday: CLOSED
*must present photo I.D.
CONTACT INFORMATION                     
6858 E. Ursula Ave.
Mesa, Arizona 85212
(480) 988-9395
donationcenter@houseofrefuge.org
DONATION CENTER INFORMATION

House of Refuge offers a pickup program for all donations. Items for pick up must be in working and good condition. If you would like donations picked up, please click here or the button above. We will contact you shortly to schedule a pickup.
**House of Refuge will not be scheduling pickups for the remainder of 2019. We will resume pickups on January 2nd.**
Pick ups are available in the East Valley, Tuesday-Saturday 8:00am-2:00pm.
For furniture donation please email a picture to pick-up@houseofrefuge.org. 
Please note that we can only accept furniture and household goods that are in good condition. We cannot accept items that are broken, ripped, torn or stained. Please clean furniture of all animal hair.
We do not accept mattresses, carpeting and televisions at the Donation Center (via drop-off or pick-up).
Drivers will not bring items up/down flights of stairs
Drivers will not dissemble items, bag or box items
Drivers will only pick-up items that are listed as we plan pick-up routes based on number of items being picked up. If you need to add items, please call in advance or reschedule donation pick-up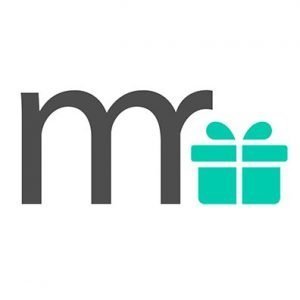 Our "Greatest Needs" list is updated regularly. It reflects food and household items that we are in urgent need of to fill the food boxes for our residents. We also will list items needed for our "Welcome Baskets," items for our food bank, available to the general public, and all the other necessities our residents need that they can pick up at our Donation Center. Please shop our greatest needs list at www.myregistry.com. Items purchased through myregistry.com will ship directly to House of Refuge's Donation Center.
ITEMS WE WILL GLADLY ACCEPT
Gently used or new men's, women's & children's clothing and shoes
Gently used or new kitchen items including pots, pans, silverware and dishes
Gently used or new household decorating items
New bedsheets & bath towels
Full-size toiletries for men & women including shampoo, conditioner, deodorant and lotion
New, unopened laundry detergent & dryer sheets
Non-expired boxed cereal & canned goods
New, unopened cleaning supplies & individually wrapped kitchen sponges
---
Furniture Policy
We will gladly accept the donation of furniture however, furniture must be in good condition with no stains, fabric tears and free of pet hair. As storage space is limited, we ask that you email donationcenter@houseofrefuge.org with pictures of your furniture before you deliver it to our Donation Center.
---
Due to safety/sanitary reasons we are NOT able to take the following items:
Broken Furniture
Repackaged, homemade or expired food
Remodeling Items (counter tops, cabinets, etc.)
Paint
Mattresses/box springs
Televisions
Is your place of work, worship or school interested in hosting a donation drive to support House of Refuge? We love working with groups throughout the East Valley and can offer ideas on how to make your donation drive a success! Email our Community Outreach Specialist to plan and coordinate your drive!
Feel free to download and use these pre-designed donation drive flyers to advertise your donation drive at your organization. Simply click on the images below to download a copy!
OVER 20 YEARS OF CHANGING LIVES
We invite you to see our community, learn our story and join our mission to change the trajectory of a family's life forever