Double Your Donation!
Many employers will match employees' charitable contributions dollar for dollar. Find out if your company matches by entering the name here!
Search Your For Your Company
Our Donation Center accepts gently used clothing, household items, furniture and non-perishable food items. Visit our Donation Center website to learn more about hours of operation and a comprehensive list of items we will gladly accept.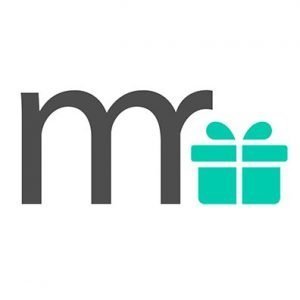 Our "Greatest Needs" list is updated regularly. It reflects food and household items that we are in need of to fill the food boxes for our residents. Please shop our greatest needs list at www.myregistry.com. Items purchased through myregistry.com will ship directly to House of Refuge's Donation Center.
Our Adopt a Home program provides the necessary funding to provide a family with a home and wrap-around services for an entire year. To learn more about participating in our Adopt a Home program, Click Here!
In memory of Jessica and in honor of hard-working single moms who need a "hand up." To learn more about Jessica and donate to her Adopt a Home, click here.
As an Arizona Qualifying Charitable Organization (QCO), you can receive a dollar-for-dollar tax credit for your monetary donation to House of Refuge. Single filers can claim up to $421 or up to $841 for joint filers. Your donation will provide a safe home and wrap-around services in the House of Refuge community for a family experiencing homelessness.
It's easy – simply click here and donate up to $421 (single) or $841 (joint). We'll send you a receipt via email. Keep that receipt for your records. When you file your taxes, complete AZ Tax Form 321. You'll receive a tax credit for the amount you donated to House of Refuge.
Remember, the Credit for Donations made to Qualifying Charitable Organizations is separate from other Arizona tax credits such as the School Tax Credit and the Qualifying Foster Care Charitable Organization Tax Credit. You may be eligible to donate to all within the same tax year.
There are many of our community partners who will donate a portion of every sale back to House of Refuge!
Fry's Community Rewards: Support House of Refuge every time you shop at Fry's! Simply login to your account at Fry's, scroll down to "Community Rewards," search for "House of Refuge" and click save! Now every time you shop, a portion of your sales will support our neighborhood and the families we serve!
Amazon Smile: If you're an Amazon shopper, a portion of your sales could go back to House of Refuge! Simply go to smile.amazon.com, login to your account and select House of Refuge as a charity. You'll notice that all of the prices are the same and all of the same products are available – Amazon just uses that site to track dollars to charitable organizations. You must remember login to smile.amazon.com every time you purchase on Amazon in order to earn money for House of Refuge.
State Farm Insurance Agent Chris Burt: For every household quotes for auto, home, or life insurance, State Farm Agent Chris Burt will donate $10 to House of Refuge. Get a quote today at https://burtteam.com/quote/auto/?cmpid=032174u1001
If you are 70 1/2 years old or older, the IRS requires you to start withdrawing from most types of tax-advantaged retirement accounts. You must also take Required Minimum Distributions (RMDs) from retirement accounts you inherit. For most people, the deadline for taking an RMD is December 31. If you miss the deadline or take less than you're supposed to, you could be subject to a tax penalty.
To avoid this penalty, you can donate your RMD to House of Refuge. Qualified charitable distributions (QCDs) won't be added to your taxable income for the year, potentially saving you money in taxes.
Learn more about RMDs and charitable donations here.
Donate Your Required Minimum Distribution to House of Refuge
If you want to direct a portion of your RMD as a charitable donation to House of Refuge, tell your financial advisor/IRA custodian or email Annette Sellers at annette@houseofrefuge.org. House of Refuge's tax ID is 86-0662244. Distributions can also be mailed to:
House of Refuge
6935 E. Williams Field Road
Mesa, Arizona 85212
OVER 20 YEARS OF CHANGING LIVES
We invite you to see our community, learn our story and join our mission to change the trajectory of a family's life forever