YOUR DONATED ITEMS MAKE A DIFFERENCE
Many of our residents arrive with little or no personal belongings. With the generous support of our local community, House of Refuge program participants can begin to rebuild their lives and homes upon move-in. While living in the House of Refuge community, families can obtain essential items at no cost including food, clothing, furniture and other household goods from the House of Refuge Helping Hands House.
We pride ourselves in having an organized and clean space for our residents where they feel welcomed to pick-up necessities and "shop" for items. It is our goal for every resident who visits the Helping Hands House to have a positive experience where they are treated with dignity and respect.
All items that participants acquire are theirs to take when they leave the program.
HELPING HANDS HOUSE DONATION CENTER
HOURS FOR DONATING ITEMS

We gladly accept donations Monday-Friday from 10 a.m. – 4 p.m. and Saturday from 10 a.m. – 2 p.m.
---
RESIDENT SHOPPING ONLY – HOURS
Monday – Friday 9:30 a.m. – 4:30 p.m.; Saturdays 10 a.m. – 2 p.m.
CONTACT INFORMATION                     
6858 E. Ursula Ave.
Mesa, Arizona 85212
(480) 988-9395
donationcenter@houseofrefuge.org
HELPING HANDS HOUSE DONATION CENTER INFORMATION

Our priority is to keep the House of Refuge community safe and healthy:
We are open Monday – Friday from 10 a.m. – 4 p.m. and on Saturday from 10 a.m. – 2 p.m.
Donations must be placed on tables out in front of the Helping Hands House Donation Center.
All donations must be bagged or boxed. Household items/toys/non-cloth items can not be larger than 2' x 2'

If possible, please separate children/teen clothing from adult clothing

We are thankful for your donations however, do not have the capacity to take everything. Please click Items we cannot accept for a list of items we cannot accept.
House of Refuge does not offer a pick-up service. If you need items picked up, please contact one of our community partners Sunshine Acres at (480) 832-2540 
We are excited to accept furniture donations at our Helping Hands House Donation Center for drop off  between 10 a.m. –  4 p.m. and on Saturday from 10 a.m. – 2 p.m.
The homes provided to our families have limited space. Due to the size of our homes, we will only accept the following items with the following maximum dimensions:
Small Dining/Kitchen tables with chairs

Rectangle 48"x 60" (4'x5')
Round 48″ in diameter
No glass tabletops

Couches/Love Seats

6 1/2′ (78″) max
No sofa beds/sleepers or recliners of any kind

Small Dressers
**Please note that we can only accept furniture that is in good condition. We cannot accept items that are broken, ripped, torn or stained. Please clean furniture of all animal hair.
If you're interested in donating furniture, please email a picture of your furniture to donationcenter@houseofrefuge.org so that our staff can assess current inventory.
*Helping Hands House Donation Center staff has the right to refuse any furniture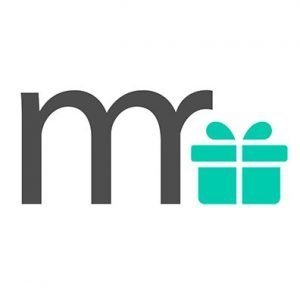 Our "Greatest Needs" list is updated regularly. It reflects food and household items that we are in urgent need of to fill the food boxes for our residents. As we continue to welcome new families into our community, our urgent need is for items for our "Welcome Baskets." Please shop our greatest needs list at www.myregistry.com. Items purchased through myregistry.com will ship directly to House of Refuge's Helping Hands House.
Is your place of work, worship or school interested in hosting a donation drive to support House of Refuge? We love working with groups throughout the East Valley and can offer ideas on how to make your donation drive a success! Email our Community Outreach Specialist to plan and coordinate your drive!
Feel free to download and use these pre-designed donation drive flyers to advertise your donation drive at your organization. Simply click on the images below to download a copy!
House of Refuge works with ReSupply, a veteran-owned and operated business that picks up gently used furniture, clothing, and household goods and delivers them to non-profit organizations that will put the items to good use. For a nominal fee, ReSupply staff will pick up items in their truck and haul them away and give you a receipt for your donation. ReSupply will take everything including building materials, tvs, mattresses – even items that House of Refuge cannot accept at our Helping Hands House Donation Center – and pass them on to non-profit organizations throughout the Valley who could use them.
Learn more about the ReSupply Pick-Up service and schedule a pick-up by clicking this link: Schedule a ReSupply Pick-Up. If you have any questions, you can call (623) 244-4018.