House of Refuge earns Certified Autism Center designation!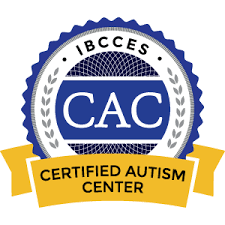 We are incredibly excited to announce that we have proudly joined the Mesa Autism Initiative and are now a designated Certified Autism Center (CAC) by the International Board of Credentialing and Continuing Education Standards! This makes us the first non-profit in the entire state of Arizona with this designation! As the 2019 "Mesa Chamber of Commerce Non-Profit of the Year," we believed it was critically important to obtain this certification so that we could serve ALL citizens in our community with dignity and respect. We are inspired by the work Visit Mesa is doing to be the most autism inclusive community in the world and we're very, VERY proud to be part of this initiative.
HELP A FAMILY EXPERIENCING HOMELESSNESS
All funds are provided through federal grants, foundations, churches, service organizations and individuals. To keep our program vibrant and operating, financial and volunteer assistance is always appreciated.