House of Refuge COVID-19 Update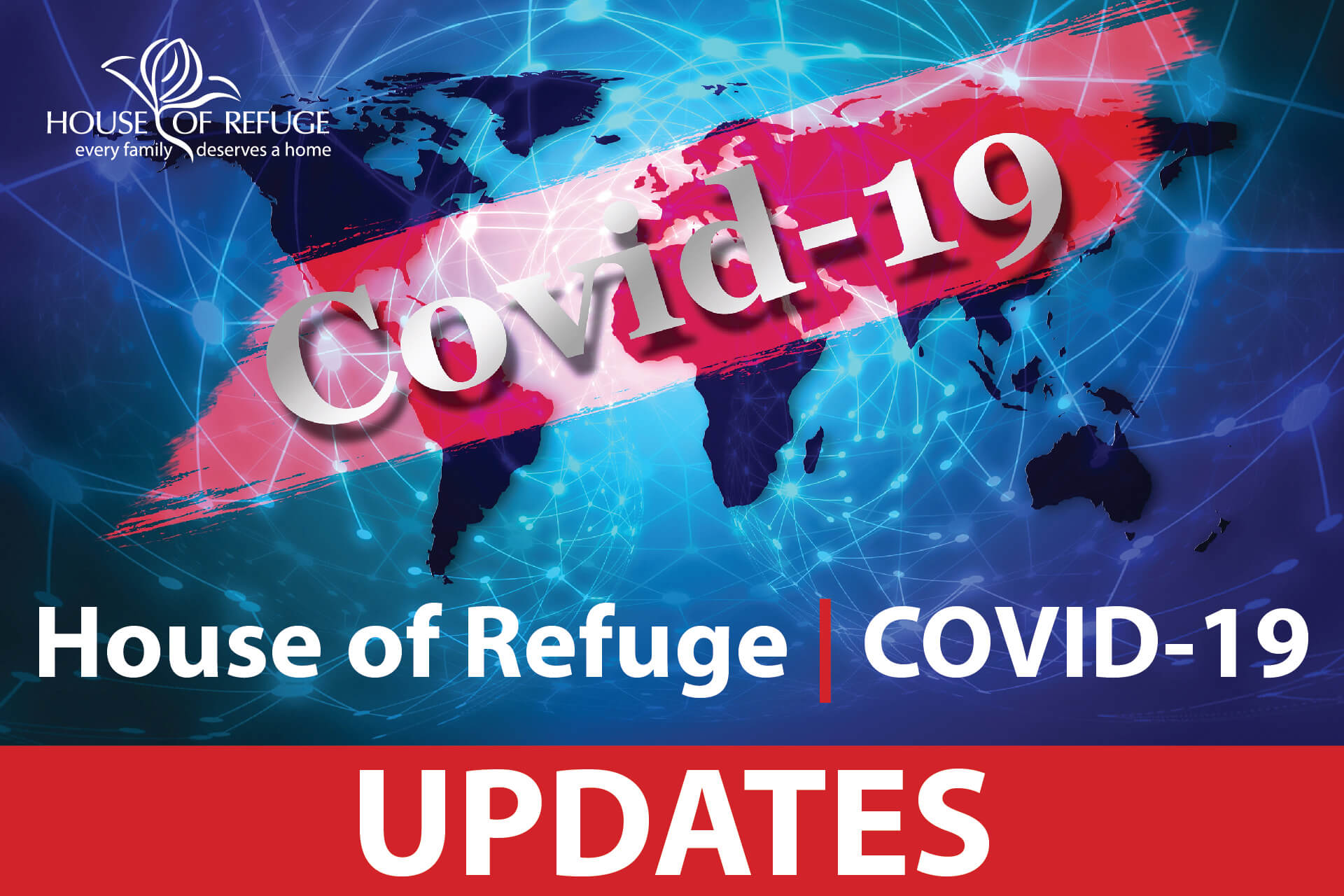 Last week we shared with you some of the immediate actions we took at House of Refuge to prevent community spread of COVID-19. We moved our Community Center programming for children outdoors. Families were handed food bags as opposed to "shopping" for items in our Donation Center.
This public health emergency is changing on an hourly basis and we've had to reassess how we operate. Effective tomorrow, Friday March 20, House of Refuge will cease many of its non-essential operations to help prevent community spread of COVID-19, to keep our residents safe and our employees healthy. What does this all mean?
Our Donation Center will be modifying its operations and will be closed to the general public. We will continue to accept the donation of clothing and soft goods. Clothing and soft goods can be placed in bins located in the driveway of the Donation Center (6858 E. Ursula).
Our Community Center programming will be suspended until further notice.
All individual and group volunteer programming is suspended until further notice. This includes our Service Missionaries.
As a staff, we will continue to serve our residents but in a COVID-19 safe manner. This temporary emergency preparedness operating procedure will continue until further notice. Like you, we are reassessing on a daily basis.
With so many unknowns, the one thing we do know is that the need continues to grow as many of our residents find themselves suddenly without income. We are turning to you, our amazing community of friends and donors, to help if you can. We know food is scarce in community grocery stores so we're asking for the gift of gift cards to area grocers. These cards can be purchased online and mailed to us free of charge by the store or you can send "e-cards" to us via email. As our most needed items become available at the grocery stores or online, we will use these cards to purchase items so that we can deliver basic needs and emergency supplies to our residents. Of course, financial donations of any amount can help us provide for a family.
House of Refuge
6935 E. Williams Field Rd.
Mesa, AZ 85212.
During this time of great uncertainty and unprecedented change due to the COVID-19 pandemic, our commitment to our residents, staff, volunteers and the most vulnerable in our society remains stronger than ever. We could not do this without you.
Take care of yourself and each other,
Nancy Marion
Executive Director
House of Refuge
HELP A FAMILY EXPERIENCING HOMELESSNESS
All funds are provided through federal grants, foundations, churches, service organizations and individuals. To keep our program vibrant and operating, financial and volunteer assistance is always appreciated.