Arizona Cardinals support wellness day at House of Refuge in Mesa
Daily Independent | September 27, 2023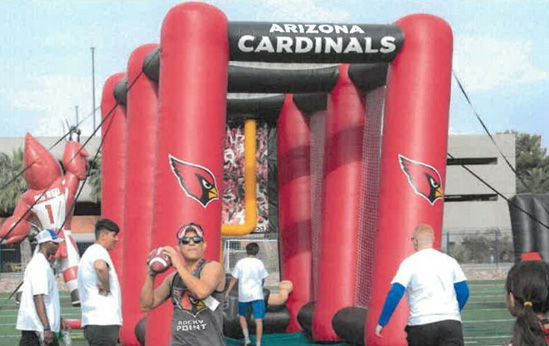 Crucial Catch Wellness Day will bring medical professionals to Mesa on  Saturday to serve families living in the House of Refuge transitional housing program.
The effort is in conjunction with the Arizona Cardinals, which supports the NFL's Crucial Catch mission to fight cancer through early detection and risk reduction.
From 9:30 a.m. to 1:30 p.m. Sept. 30, medical professionals from Cigna and Evernorth Care Group will offer free walkup appointments to House of Refuge residents for biometric health screenings to check blood pressure, blood cholesterol, blood sugar and body mass index.
Simon Med's Mobile On‐site Mammography trailer will be available for pre‐scheduled exams at no cost.
The private event also will feature a variety of activities for House of Refuge families.
Published at https://www.yourvalley.net/stories/arizona-cardinals-support-wellness-day-at-house-of-refuge-in-mesa,449346